English
B
entley's bespoke commissioning division, mulliner, creates the ultimate edition of the 'continental GT convertible' in collaboration with british yacht experts, princess yachts. defined by brilliant 'glacier' white and 'sequin' blue hues externally, and inspired by the clean, confident design lines and materials of yachts internally, the 'galene edition' by mulliner combines luxury convertible motoring with an oceanic lifestyle.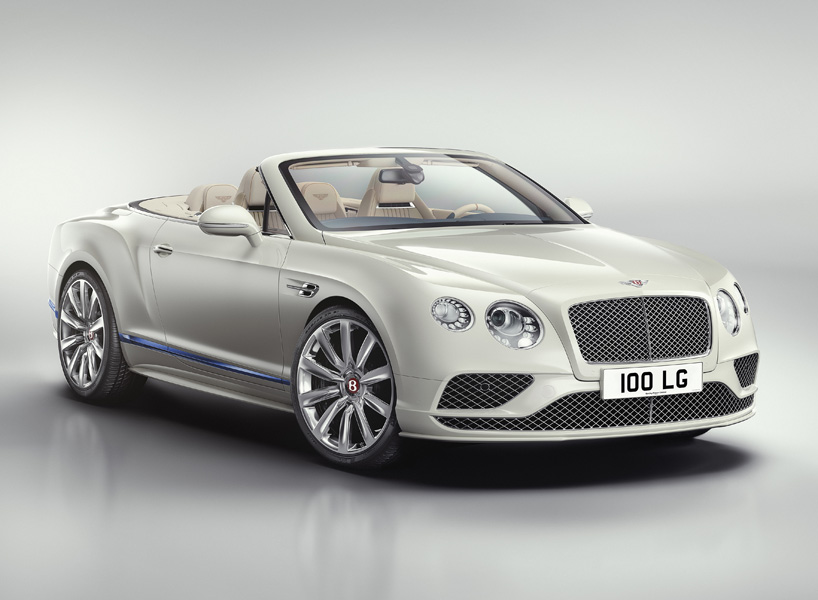 the external design of bentley's 'continental GT convertible galene edition' captures the iridescent sparkle of clear waters. painted in 'glacier' white, with a matching bodywork kit, the convertible is specified with lower brightware in 'sequin' blue, acting as an elegant reminder of the life aquatic. a dark blue hood, and striking 21" polished propeller wheels complete mulliner's external signature on the 'galene edition'.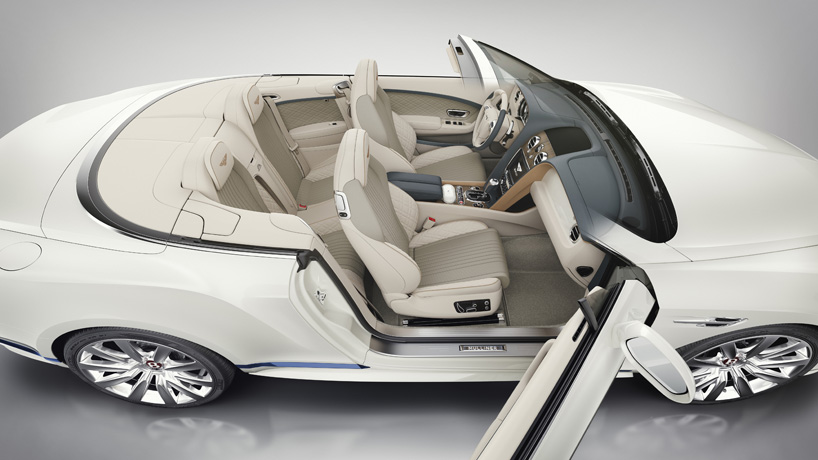 the interior of the 'continental GT convertible' pays homage to the finest hand-crafted materials and exquisite details that are championed by yachts. the glacier white external paintwork is echoed inside, in the stowage case and fascia panels, which can be specified with a unique handpainted jaume vilardell illustration of a super yacht with the mulliner script. it also coats the clock bezel, creating an interior space full of light. the seats are in linen and portland hides with camel hand cross stitching, the door panels are linen, portland and brunel. linen, brunel and camel accentuate the dashboard, centre console and armrests, whilst the steering wheel is linen and brunel with a camel 12 o'clock stripe. the detailed headrest embroidery is in camel and the glacier white stowage case is exquisitely lined in brunel alcantara. 
mulliner has also created a new material finish – 'pinstripe walnut' – for the ' continental GT convertible galene edition'. this distinctive surface is used in open-pore form, for an authentic finish, in the centre stack and console. a pinstripe walnut insert also adds a note of understated elegance to the bespoke illuminated treadplates in the 'galene edition', and lines the boot floor, creating a striking harmony. powered by bentley's 4.0-liter twin-turbo V8 engine, with 507 ps and 660 Nm, the 'galene edition' benefits from the 'GT's' elegant, four-layered retractable hood which keeps passengers in the same unruffled environment